People often say that moving and relocation is a tedious and expensive affair. But, packing and shifting can be fun especially when you plan and enjoy the process. And if you are planning to relocate wondering about how to make the process less expensive and fun, then here's a post that is worth your time.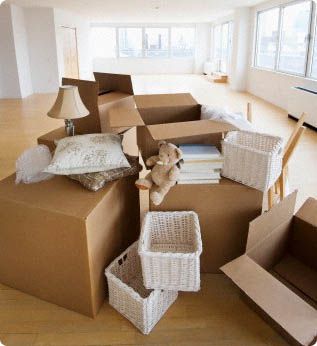 Today in this post, I am sharing 5 ways you can save money on local household shifting.
1 Figure out a move plan
Not having a move plan in place could turn out as a costly mistake, and I am sure you don't want that. And therefore, it is important to have a solid move plan in place, even if you are moving within same city or to the next neighborhood.
2 be flexible with move dates
Even if you are moving to the next neighborhood, you are most likely going to hire local moving service. And the best way to get cheaper moving quotes from local moving service companies is to offer the flexibility of date i.e. move in a work day instead of moving during the weekend. Movers are usually free during the work day or have less number of booking and hence they may offer cheaper prices.
3 Hire movers in advance
You are going to need this and therefore it is better to book the movers service well in advance to avoid last minute rush and hassles. And when you have time, you can check multiple moving quotes from movers and packers near you, and hence it makes sense to do the booking in advance and get this out of the way.
4 Arrange packing Supplies
Packing costs can be huge, especially when you have a lot of items or a big house to move. If you seriously want to save on the moving expenses, then it'll be better to arrange free packing boxes. There are many ways to get free boxes like you can get some from the local grocery store or even buy some used carton boxes from the neighborhood grocery shop. But, use these boxes to pack items like clothes, books etc i.e. items that are not fragile.
5 Do part of packing on your own
If you do part of the packing on your own, then you can save some extra bucks. It's not always advisable, but you can definitely sort and pack items that are not fragile like clothes, books, linen etc.
Over to you
Packing and shifting is believed to be complicated and tedious. But, you can make it fun and inexpensive by planning everything correctly. And the best way to do this right is to have a solid move plan, find a local mover, hire moving service to get the professional help, do some of the packing yourself and get your gods moved safely and for less.
What else do you think one can do to make the move less expensive?